Programme Committee
The educational committees, for biology the Programme Committee (PC) Biosciences from the Faculty of Science (FNWI), give advice about educational and exam rules for the different studies. They also evaluate the way these educational and exam policies are implemented on a yearly base. Thereby, if asked, the PC's give advice to the dean and the directors of education about matters concerning the education of the different studies. The committee discusses as often as they deem it necessary. When the advice of the PC is not honored, the aberrant decision will be backed by arguments. The PC can ask for a reevaluation of the taken decision afterwards.   
The Programme Committee Biosciences consists of six studying members and six teaching members. They evaluate the course surveys and they discuss about the policies introduced by the different study programmes. For tips, questions or comments you can always send an e-mail to pc-student.biosciences@science.ru.nl.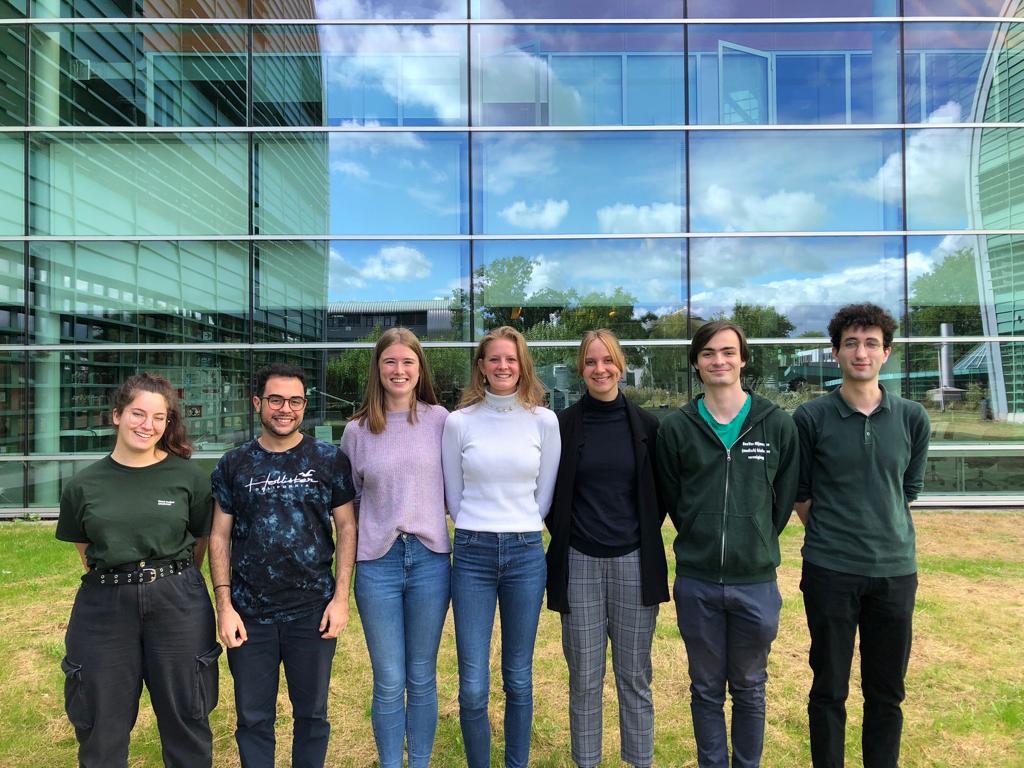 The current members of the Programme Committee Biosciences are (from right to left):   
Hazal Doğan, Rafael Zampakas, Anne de Ruijter (Institute Assessor), Lieke Steeghs, Astrid Moosmüller,  Merijn Schutgens, Pedro Alonso González.