External parties
Dear visitor,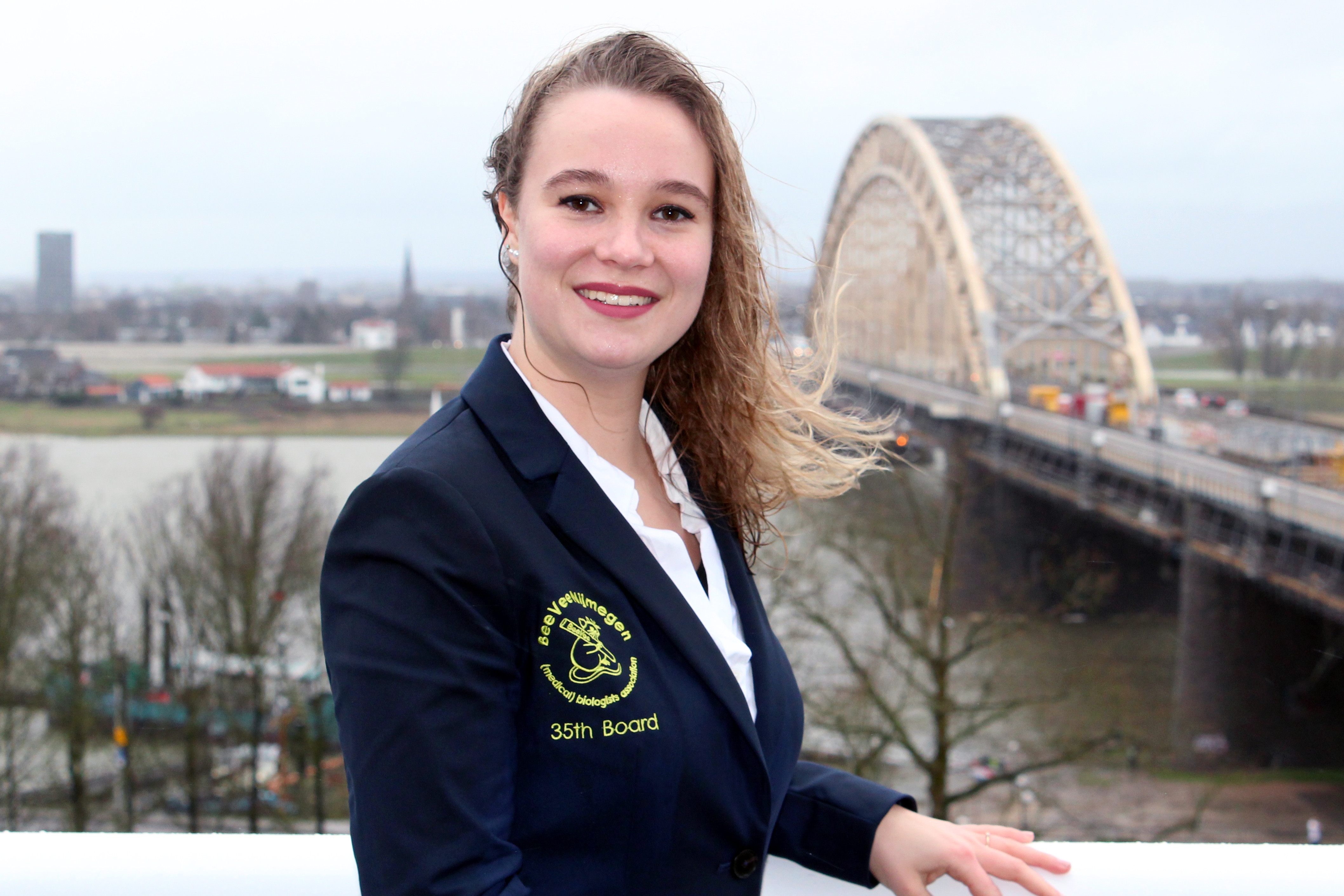 My name is Julie van Immerseel and I am the commissioner external relations of the current 35th board of BeeVee. I am a biologist interested in neurobiology and active in several committees of BeeVee. As commissioner external relations, I am privileged to represent BeeVee to external parties. Therefore, I'll tell you some more about the association!
BeeVee is the study association for all (medical) biologists of the Radboud University Nijmegen. We are a very active association with approximately 600 members of whom around 150 are actively engaged in organising activities for the association through one or more committees. We try to organise all kinds of fun and/or informative activities. To do this we are always in search of companies, research institutes and other parties to work together with. You could for example sponsor us. In return we can offer promotion for your company in one of our many media outlets like our weekly newsletter, Facebook page, website, or our association magazine, called the MOTjE. We also organise company trips, where we visit interesting companies that are interesting for our members, and lunch lectures, where companies get the chance to give a lecture and speak to our members during the lunch break and make direct contact with them.  We are always open to new ideas and prepared to work these new ideas out with you as well.
If you are interested in a collaboration with BeeVee, please send an email to beevee_cer@science.ru.nl or fill out the contact form and I will email you back as soon as I can. I am looking forward to your email!
Sincerely,
Julie van Immerseel
Commissioner external relations of BeeVee